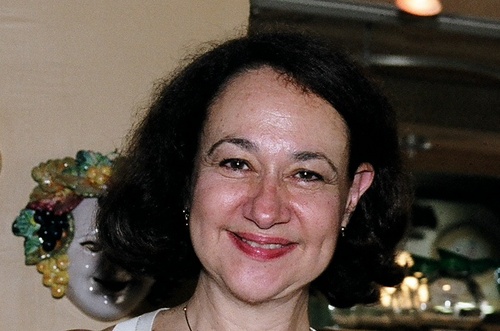 Link: https://s3.amazonaws.com/khudes/Twitter4.17.15.1.pdf
Karen Hudes Fri, Apr 17, 2015 at 9:07 AM
To: garudhaputih.62@gmail.com
White Eagle
1. The Original Owner assigned his control and this is now      
    irrelevant
2. The original owner has nothing more to add or subtract
3. The Board of Governors of the World Bank and IMF are now the     only institutions that have control
4. Committee of 300 will be lucky if they are not summarily      
    executed by humanity.
5. There is no need to force the opening of the Global Collateral   
    Accounts. Paragraph 6 of the Bilateral
Minesfield Breakthrough Successor Agreement governs.
https://s3.amazonaws.com/khudes/BILATERAL.pdf
6. We are looking forward and will deal with past abuses as a 
    second order of priority.
7. See No. 4 above
8. See Nos. 1 and 2 above
9. You are lying and I don't know or care who you are
10. Your opinion is irrelevant. See No. 3 above..
On Thu, Apr 16, 2015 at 11:25 PM, White Eagle 
<garudhaputih.62@gmail.com wrote:
Subject: GLOBAL COLLATERAL ACCOUNTS, GCA 103.357.777
Message Body:
THE OWNER HAS APPEARED, ACTUAL TRUTH REVEALED SOON.
Collateral GLOBAL ACCOUNTS, GCA 103 357 777
is the ONLY ACCOUNT IN THE WORLD the Collateral …
1. … The Original Owner is still Alive.
2. … The Original Owner ALLOW anyone from the government, banks, multinational companies and individuals use the assets in these accounts for the welfare of all mankind.
2
3. … PROTECTED by 15 institutions of the World.
4. … CURRENT assets in 900+ has spread throughout the bank account that has become a member of the Committee 300.
5. … Having a special protection system, which is the lining automatically increase if there is an illegal act that attempted forcible opening this account.
6. … assets have been used illegally by abuse of power, and everything is recorded.
7. … Just be verified at the Treasury Second Screen, in each bank that has been a member of the Committee 300.
8. … Controlled entirely by the Owner of the only thing that will give approval for assistance cooperation by providing signatures MORNING STAR as the highest approval authority.
9. … Stay ACTIVE, in the current accounts of other collateral has expired and can not be extended again.
10. … assets CAN BE USED TO HELP PAY DEBT STATE,
if there were met by the Owner at PT. Garudha Putih Agroindustri, pleading for help.
..White Eagle..
—– Www [dot] garudhaputihagroindustri [dot] com —–
—
This mail is sent via contact form on kahudes http://kahudes.net/contact-us